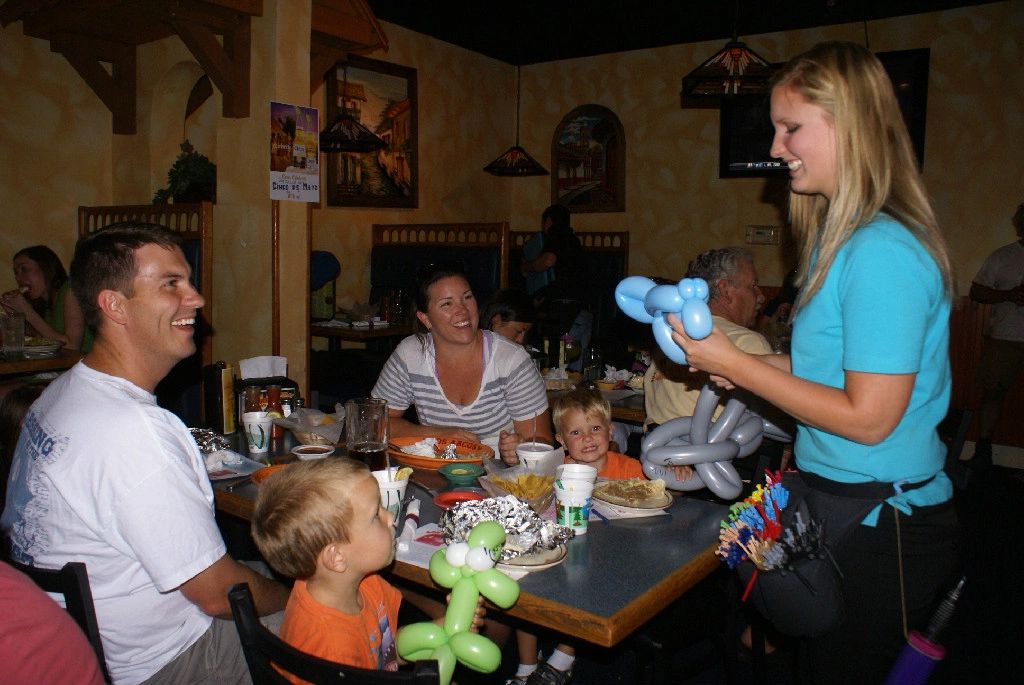 We create balloon sculptures at the table, keeping your guests entertained and making the time fly between order and food delivery! If you're on a wait, we can entertain the wait crowd to help you keep customers, who might otherwise leave. We understand how restaurants work and will never slow your table turns.

Benefits for Restaurants include:
- We help promote return business.
- Our entertainment generates positive word-of-mouth for your restaurant.
- We lighten the mood of the entire restaurant.
- We keep yours patrons entertained while they wait for their orders.
- Your wait staff will thank you!
- We promote your restaurant on our website & FaceBook page.
- Our entertainment is an added attraction for guests who are celebrating birthdays and other events.
- Peace of mind knowing that you are dealing with a fully insured, licensed, well-respected, local business.

We are business people just like you. We have a business license, a federal tax ID number, and carry full liability insurance. We are professional entertainers. We train our twisters not only how to make amazing balloon designs, but also to represent your business professionally, to keep your customers happy, and to keep your customers and staff in a positive frame of mind. We can even help smooth over problems... it's hard to stay angry if you're wearing a balloon hat!