Pirate parties are always a hit!
We've done everything from birthday parties to weddings to corporate events and anniversaries.
Storytelling, balloon twisting, and treasure hunt (with custom-made map) are the highlights of our pirate parties for children. Of course, the kids love seeing Capt. Bob, too. For outdoor events, we can bring our "pirate ship," the Golden Conure.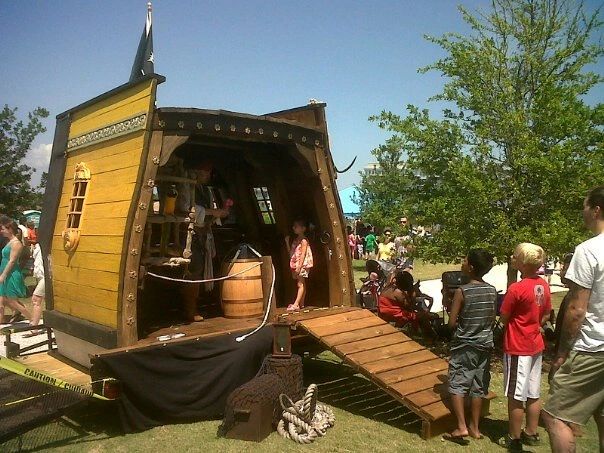 "The party was so much fun thanks to Eric!!! The balloon art was a great way to start the party!! The kids looked enthralled with the pirate history. Abigail continues to tell me pirate facts that she learned from Eric (I'm glad that the kids learned something about Charleston history). The treasure hunt was also a big hit. Abigail thought it was cool that Eric asked her to lead the way and to help carry the treasure chest. Abigail said she loved the mermaid balloon and the dolphin balloon the best. That made her feel special. Thank you so much for the job well done!!! We all had a great time!" Ainsley Dyson

"Sabrina and Eric, Thank you, so much for the wonderful Birthday party adventure! We had so much fun and you guys were GREAT! We will be using you again!" Natasha Beard