Our twisters dress in business casual,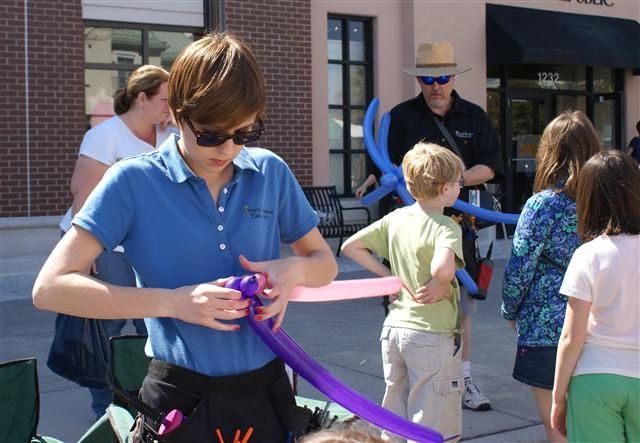 unless, of course, you need a pirate.

When Eric is not busy twisting balloons, he's a licensed Charleston tour guide and professional storyteller. From Lifetime, A&E Network, ETV, and museums across the southeast to corporate dinners and the Family Circle Cup, Eric has performed in numerous venues to rave reviews. Having a flamboyant, talkative blue & gold macaw doesn't hurt.

We can also bring our "pirate ship," the Golden Conure, to your event!